How Do I Build Muscle on a Plant Based Diet?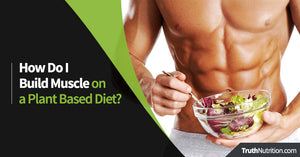 The age old question associated with the vegan lifestyle is "where does your protein come from?" Often this is suitably greeted with groans and eye-rolls, but it's still important to know some of the best sources available to you.
Now, contrary to popular belief, building muscle is about more than just increasing your protein intake. Of course protein is a part of it, but an arguably larger part is calories. Calories are the overriding factor to any weight loss and weight gain efforts. If you eat more than you burn, then you're going to gain weight, and if you eat less than you burn, then you're going to lose weight. Yet, weight can come from anything, so the foods you eat, the macronutrients that make up your calories determine, and the exercise you do determines what this weight is. If you're looking to build muscle, then you'll want to gain weight. Therefore, as much as knowing about valuable protein sources, it's also important to know about high-calorie foods to bolster your diet.
A caveat to any natural 'high-protein' vegan sources is that they're often a carb or fat source first and foremost with a larger than normal protein content. For muscle building, this is great because you can get in extra calories at the same time, but it's still important to know so that you don't eat too much and those calories spill over to fat.
For instance, a chicken breast has about 25 grams of protein and 3 grams of fat. Though, peanut butter, a frequently touted protein source equal to meat, has 25 grams of protein, but 50 grams of fat (per 100g). The difference? 120 calories vs. 580. A better source may be something like chickpeas which contain around 5 grams of fat, 60 grams of carbs, and 20 grams of protein. Sure, this isn't a straight-forward protein source by any means, but there's about 350 calories per 100 grams.
Therefore, it's important to identify the few lean sources of protein such as soy, mycoprotein, meat substitutes, and protein powder. By no means should your diet consist on a majority of meat substitutes, but they can be helpful to have around the house in a pinch.
Really, the secret to building muscle on a plant-based diet isn't a secret at all. The same advice given to everyone else can be applied to veganism. A rule for everyone, not just plant-based eaters, planning ahead can be an invaluable tool so that you aren't caught in a sticky situation when in a rush or out of your normal habitat. The only tricky aspect is protein, but there are a wide variety of protein sources available from legumes to grains to powders. Work out your daily calorie and macronutrient targets, find the foods that fit into these numbers and into your lifestyle, and exercise regularly.
---
Also in Featured Articles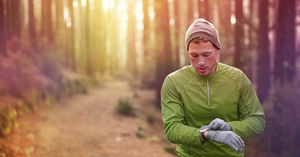 You may be in great shape, for the sort of exercise you do routinely. But if that's all you do, day after day, you may be setting yourself up for injury or mental burnout, and that is not a good way to get fit. What can help prevent injury and burnout? Cross training.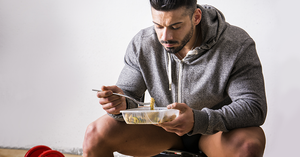 As athletes progress toward higher levels of competition and training, nutrition plays a much bigger role in their ability to perform and recover. Aside from simply receiving adequate caloric intake, there are other roles nutrition plays and systems that it influences.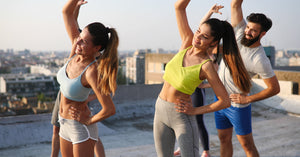 Exercise affects almost all tissues in the body, and scientists have found that being physically active can reduce the risk of several types of cancer as well as improving outcomes for cancer patients.